We're all about dental.
Our sole focus has always been on providing quality, innovative and easy-to-use dental plans for companies of all sizes.
The right group dental plan for your needs, whether you have two or 200,000 employees.
Trusted by over 21,300 business and government clients2
9 out of 10 clients choose to stay with us3
Awarded the world's largest fully-insured dental contract by the Department of Defense to administer the TRICARE Dental Program
Integrate seamlessly with leading medical carriers, including 16 Blue Plan partners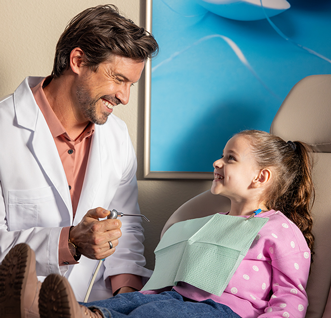 One of the nation's largest dental networks
A large network means your employees can receive top
quality care from dentists close to home or work.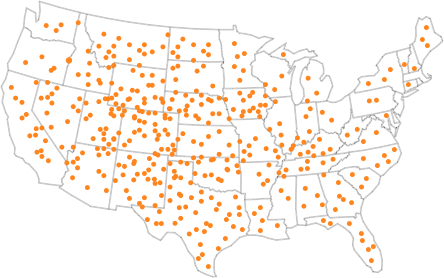 We offer among the best network discounts in every state. This means your employees may have fewer out-of-pocket expenses.6, 7
Our network keeps growing – by more than 5% each year over the past decade.8
Easy for you. Easy for your employees.
Superior service and support – online,
in person or over the phone.
Simple Benefits Administration

Our online Account Management Portal streamlines enrollment, account management and billing.

Our client service team is there to help anytime.

Online Member Tools

Our MyDentalBenefits portal, mobile apps and engaging emails help your employees get the most value out of their dental benefits for improved health.

Exceptional Service

Our customer service team answers calls quickly, handles concerns compassionately and resolves issues the first time. We process claims quickly.

Our efficient claims process enables us to pay claims quickly and with financial accuracy.
Dedicated to oral wellness
A healthy mouth is a vital part of a healthy body. That's why we're committed to oral wellness. We're leading the industry through research studies, unique products, and supportive, relatable wellness education for all.
Our Research
United Concordia partnered with the University of Pennsylvania to study the link between gum disease and certain chronic medical conditions or pregnancy. The results show that those who received treatment for gum disease experienced medical costs savings, reduced hospital stays, positive overall health outcomes, and improved quality of life.9
Wellness Products
To put our research into practice, we designed Smile for Health® – Wellness and the Pregnancy Benefit. Simple additions to any plan, both combine improved dental benefits with targeted outreach to motivate members to get the dental care they need to stay as healthy as possible.
Member Engagement
Unique to United Concordia, our team of Oral Wellness Consultants are available to partner with you on your company's wellness initiatives. These experts focus on educating your employees about the value of dental care to overall health and well-being and how to best utilize their dental benefits.
Get more information about dental benefits for your employees
Tell us a little about your needs in the fields below, and one of our representatives will contact you. You can also learn about how we at United Concordia strengthen our business so you can fortify yours in the online UCDental Story.
Thanks for contacting us!
We will be contacting you soon.
Explore More United Concordia Dental
Blog
The Employer Resource Blog
X